The Communication Management teaching and research area cultivates diverse cooperations and thus networks science with practice. Here you will find an overview of the competence centres, partners and networks of the Communication Management teaching and research area.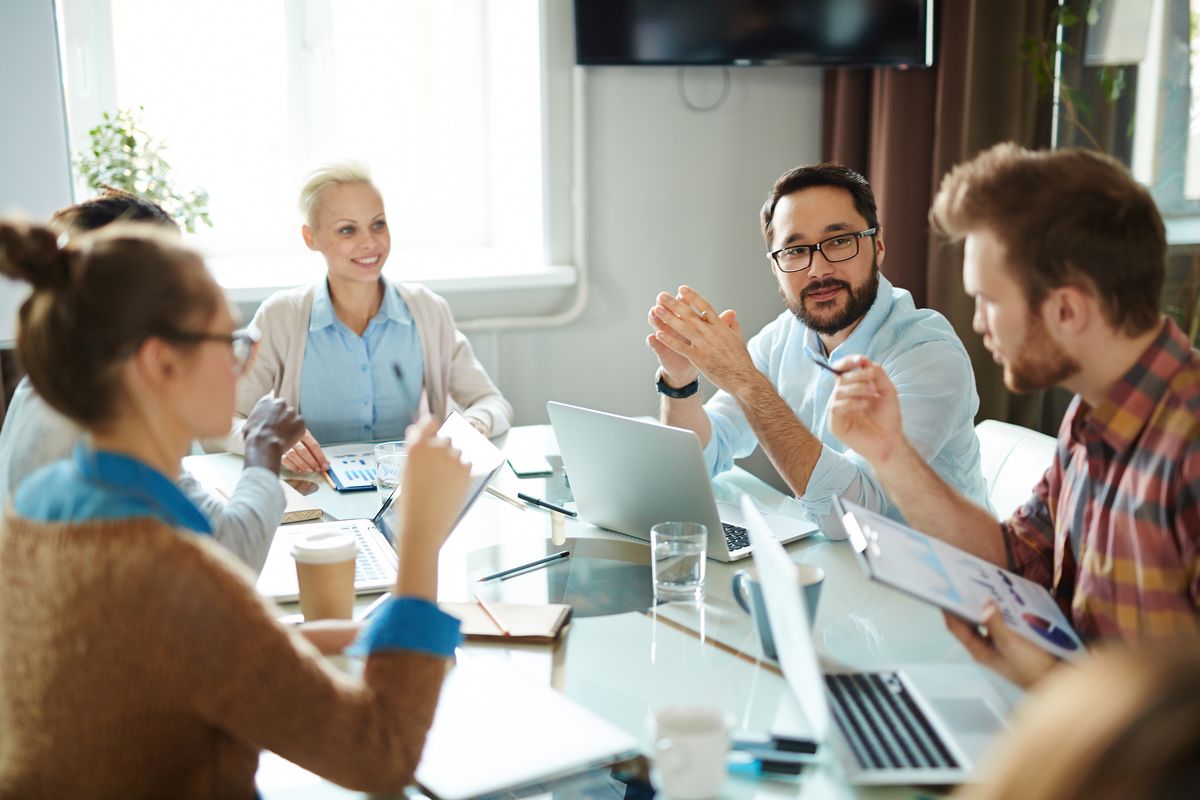 Strong Network in Theory and Practice
The Communication Management teaching and research area cultivates a wide range of cooperations and thus links science with practice. International partnerships with the leading universities and professors in the field in the USA, Europe and Asia are particularly well developed - we have the densest network of all universities in the German-speaking world and cooperate in ongoing projects with over 50 universities worldwide. Other important dialogue partners are heads of communications departments and managing directors of agencies and service providers as well as associations in the communications industry. We have had fruitful partnerships with many of them for many years.
Are you interested in a cooperation? There are many possibilities! You can find more information under Become a Partner.
Competence Centres
Close networking with the international research community and professional practice is of particular importance in strategic communication. The professors and their teams are involved in various competence centres.

The Academic Society for Corporate Management & Communication is a joint initiative of business and academia to further develop and professionalise corporate communication through studies and exchange of experience. It was founded in 2010 and is now supported by four universities (Leipzig, Münster, Duisburg-Essen, Vienna) as well as the communications managers of around 40 leading companies. Among them are Airbus, ARAG, BASF, B. Braun, Bosch, BMW, Bayer, Deutsche Bahn, Deutsche Post DHL, Fresenius, Hapag Lloyd, Otto, Pfizer, Roche, Siemens and Union Investment. Current studies focus, for example, on agility in communication, diversity communication, digital nudging and virtual stakeholder dialogues in the sustainability sector. Information and publications can be found at WWW.AKADEMISCHE-GESELLSCHAFT.COM/EN/.

The Center for Research in Financial Communication (CRiFC) started its activities at the University of Leipzig in 2016. Its work focuses on initiating, bundling and conducting national and international research projects in the field of financial communication and investor relations. Furthermore, the CRiFC supports close networking between academia and practice and strengthens teaching and the promotion of young researchers in this field. The competence centre contributes to anchoring financial communication in university research and teaching and to making it more visible. The CRiFC is supported by top-class practice partners such as BASF SE, Deutsche Börse AG and Finsbury Glover Hering. More information and many studies and publications for download can be found at WWW.FINANCIALCOMMUNICATION.ORG/EN/​​​​​​​.
The CEC supports start-ups and the start-up scene in Germany by analysing, professionalising and promoting strategic communication as a critical success factor for young companies through research, further education and knowledge transfer. In this way, the work of the CEC fits in with existing initiatives to support start-ups - but focuses on the field of strategic communication, which has hardly been developed to date. The CEC's services therefore complement existing funding, research and support services. You can find further information at
www.sozphil.uni-leipzig.de/cec.
Partners and Networks
Dialogue and joint projects with the communications industry fertilise research and teaching - and ensure that impulses from the university are quickly put into practice. Individual topics in research and teaching are supported by partners from business and the non-profit sector.
The professors and their teams are involved in the scientific associations of the discipline; this ensures the national and international networking of the institute. At the same time, they cooperate in many ways with industry associations to support the transfer of knowledge into practice.
Research and education in the field of communication management is made possible through the support and exchange of content with numerous partners from the business and non-profit sectors. Long-standing cooperations exist with the following partners, among others.
Become a Partner
The Communication Management teaching area offers companies, organisations and associations a wide range of opportunities for cooperation: