General information for international students regarding accomodation, health insurance, language courses, ECTS, social network etc. you will find here.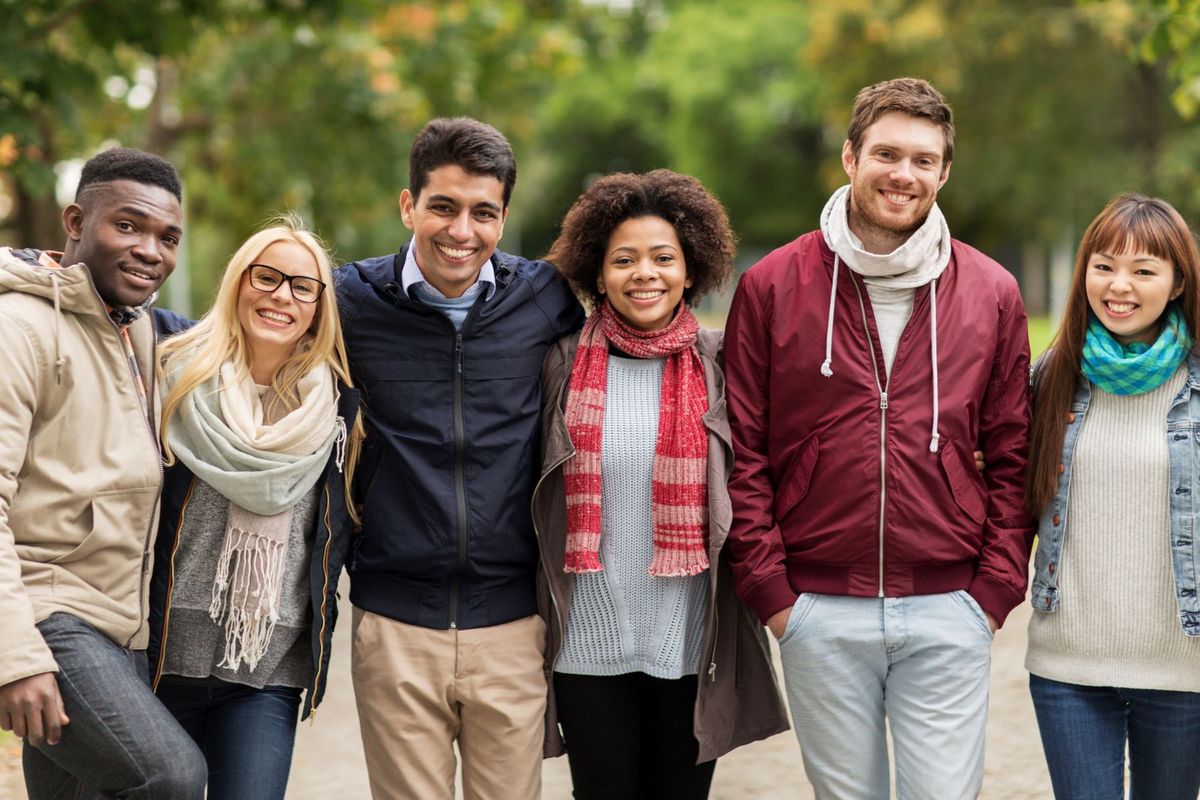 General Information and Application
To apply as Erasmus student at the University of Leipzig you have to fill in the forms provided by the International Office, the "Akademische Auslandsamt" (AAA).
The AAA (Akademisches Auslandsamt = International Office) takes care of all general organisation routines during your stay here in Leipzig including application, registration, accomodation, student card etc. The head of the AAA, Dr. Svend Poller, is your institutional co-ordinator.
Prof. Cornelia Wolf is your departmental co-ordinator at the institute of Communication and Media Studies (KMW). She and her assistant in the KMW-Erasmusbüro are responsible for all academical advise and decisions. Please contact her assistant first, she will help you with all your inquiries.
The Institute of Communication and Media Studies (KMW-Institut) is structured into the following departments:
1. communication studies
2. Empiric research in communication and media
3. Journalism (print-, radio-, tv-, agency journalism)
4. Journalism Science
5. media studies
6. digital media culture
7. media pedagogy
8. book studies
9. Public Relations & Communication Management
The Institute of communications and media studies offers a large education program. At the present we offer one BA degree program and four MA degree programs.
B.A. Communication and Media Studies
M.A. Communication and Media Studies
M.A. Global Mass Communication
M.Sc. Journalism
M.A. Communication Management
The B.A. of Communication and Media Studies includes modules from all departments. With the M.A. the students can specialize in Journalism, Communication Management and Communication and Media Studies. Information about the academic program of the Institute of Communication and media studies you can find here.
The academic year at the University Leipzig is devided in two semesters.

Winter semester: 1st October - 31th March
(Lectures end in January/February then follows a semester break from the beginning of February to the end of March)

Summer semester: 1st April - 31th September
(Lectures finish in the end of July, then follows a semester break from July until the end of September)

Courses and Timetables
All courses offered by the Department of Communication and Media Studies can be found online. There are no obligatory courses. You are free to choose your courses on your own. Please ask your departmental co-ordinator respectively her assistent to learn about modules/courses that could be chosen by ERASMUS Incoming students. Please consider the specifications of your Home University: How many courses do you have to attend? How many credits do you need? Do you need marks?
There is no digital system to enrole for exchange students. But you should definitely send an E-Mail to the Erasmus-office-assistant about which courses you would like to attend and maybe make an appointment to discuss a possible schedule and ECTS.
Before attending a course/lecture/seminar: Write an email to the lecturer in order to introduce yourself. The email should include:
name, home country, home institution
program of study, year of study
What did you study already?
Go to the first session and introduce yourself.
First of all you choose a course from the course catalogue that you would like to attend. You don´t have to study entire modules.
What you can choose:
lectures from the Bachelor program. In that case you will most likely have to pass a written or oral exam at the end of the course (rarely a term paper).
a seminar from the Bachelor program. Then you will have to write a term paper (thesis) or have to prepare a spoken presentation (Referat).
maybe a course from the Master Program (seminar). Then you have to arrange with your lecturer what kind of exam you have to pass, in order to get credit points.
Regulations may differ for students studying a Master Program.
Please note: For every course you attend and want credits for, you'll need a "Leistungsschein". Furthermore, it is always better to make clear individual arrangements with the lecturer regarding modalities of assessments (e.g. where and when to get the "Leistungsschein" signed).
Generally you should talk to the lecturer. You may choose courses offered by other faculties and departments – but you need to get the permission of the lecturers. If you want to attend courses that are offered by other faculties or departments, just write an e-mail to the respective lecturer and introduce yourself to him/her at the first session.
Useful information you will find also here.

Are there courses in english?
At the Department of Communication and Media Studies the general teaching language is German. There are no courses/lectures taught in English language. Therefore you need to have good language skills in German.

Where to find courses to improve ones German?
The website of the International Office will help you.
ECTS and Marks
There are different ways to get credit points:
If you attend an entire module from the Bachelor or Master program and pass all exams, you'll receive 10 ECTS. Only for some modules you get 20 ECTS: Basic Module I and II in the B.A. program.
If you choose single lectures or courses (seminars) there is following key:
3 courses from one module (lecture/seminar): 3 ECTS per course + 1 ECTS per passed exam
2 courses from one module (lecture/seminar): 4 ECTS per course + 1 ECTS per passed exam
As there are most likely no exams for a single course, the content for the academic assessment should be arranged individually with the Erasmus assistant. That means: "Teilnahmepunkte" can only be achieved by having a 10-minute academic discussion with the lecturer at the end of the course. The certificate of the "Teilnahmeschein / Prüfscheine" will be signed by the lecturer.
Learning Agreement and Transcript of records
The Learning Agreement is your individual course plan. Your Home University needs it among other things in order to comprehend if and what you studied at your Host University.
As soon as you have chosen your courses from the course catalogue you list them on your Learning Agreement.
Usually the catalogue of courses ("Vorlesungsverzeichnis") for the winter semester is published by the end of August, the one for the summer semester is published by the end of February. The catalogue can be found here.
It may happen that your course plan is changing, for instance because the course catalogue or your preferences are changing. That`s not a problem. In case you have to hand in your Learning Agreement early just fill it out provisorily with the most current catalogue of courses. You may change your Learning Agreement later.
Before you leave Leipzig you have to pick up your signed "Leistungsscheine" at the lecturer or secretary. Then you hand in copies (!) of all your "Leistungsscheine" at the Erasmus office via post or email.
As soon as all your paperwork is complete your Transcript of Records will be issued and you can pick it up or have it sent directly to you or your Home University.
In case you have to leave earlier, please make sure that your "Leistungsscheine" will be forwarded directly to the Erasmus office (post office pox: PF 165121) by the lecturer or secretary. Otherwise you have to send the "Leistungsscheine" as a copy by post or email to the Erasmus office. We gladly send your documents to your University or your home-address.